Event Details
December 17, 2020 WEBINAR: Presenting When You're Not in the Room- Conference Calls, Webinars, and Video
| | |
| --- | --- |
| Date: | December 17, 2020, 8:30am – 9:30am |
| Organizer: | Cheryl Tunison, VP of Professional Development |
| Price: | Members: No cost; $10.00 for non-members. |
| Event Type: | |
| iCal link | |
These days, conference calls are overflowing with "Sorry I was on mute," "…has joined the meeting," and the distant noise of a dog barking. Rare is the professional who gets excited about a conference call. If most people had their way, they'd never participate in another one again. As nice as that sounds, it isn't an option in an increasingly mobile workforce. With more and more webinars, video presentations, and conference calls, professionals must know how to keep the attention of a disinterested group of multitaskers.
This program gives participants the inside tips and techniques needed to deliver effective presentations when they are not in the room. Attendees learn how to communicate their message in a fun way when presenting remotely, without being cheesy or cliché. Through interactive exercises, participants learn to handle a variety of situations including tangents, unexpected questions, de-railers, and opinionated guests. Everyone leaves with a plan of attack to make their next call purposeful, engaging, and succinct.
PARTICIPANTS LEAVE THIS PROGRAM WITH THE ABILITY TO:
Structure an efficient call by planning ahead and plotting flow
Identify the best platform to host meetings depending on audience and content
Reduce stress and tension related to delivering virtual presentations
Increase energy and enthusiasm to drive audience engagement
Improve attention span by using agendas, names, and page numbers
This program provides strategies and techniques to enable participants to captivate and impress a remote audience.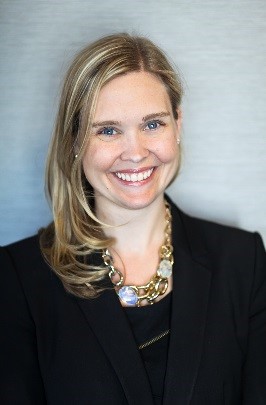 Jennifer Lee is an experienced keynote speaker, engaging educator, and talented facilitator. Jennifer has over 15 years of learning and development experience with a robust background in luxury hospitality, human resources, and training. As the former Learning and Development Director at the AAA Five Diamond-rated Waldorf Astoria Chicago and the former Learning Manager at The Four Seasons Hotel in Chicago, Jennifer brings a rich perspective in leadership, management, service, hospitality and presentation skills training. Jennifer works with both local and global companies including Abbott, Lurie Children's Hospital, Subaru, Discover, Omnicom Group, and the Chicago Fire. She was recognized by The New York Times for the training she developed to foster "intuitive service" in organizations and by Forbes for her expertise on executive presence. Jennifer was rated the #2 speaker at the Society for Human Resource Management Annual Conference. When she's not presenting, Jennifer can be found checking items off her bucket list, which still includes attending the Oscars at least once in her lifetime.
https://us02web.zoom.us/meeting/register/tZ0sc-itpj8oGN2hQJA2mMPqIz44wgbysOgA